Previous Calendars: All / All 2015 / Spring 2014 / Spring 2013 / Fall 2012 / Spring 2012 / Fall 2011
Fall 2011
Thurs. 10/6: Memory Ciphered in Celluloid
Helen Hill + Bill Morrison + Ruder Media + Other Cinema
Thursday October 6th @ 8pm at the Plaza Theatre
Film has always been an adversary of time. Whether it functions to recall, preserve, or condition, each of these films employs memory as the operational motive. Helen Hill's The Florestine Collection is husband Paul Gailinus' recollection of her through the restoration and completion of her final film; Bill Morrison's The Film of Her witnesses a dissident desire to preserve film's earliest memories; and RUDERMEDIA's Film Education, a cluster of 16mm educational films, demonstrates an attempt to alter collective cognizance. This exhibition of memory soaked cinema will screen at the Plaza Theatre, currently enduring its own campaign against the march of time.
$6 admission. Come early to memorialize the occasion with 5 free seconds in the Super-8 Filmbooth.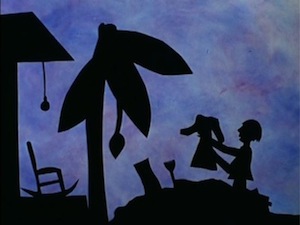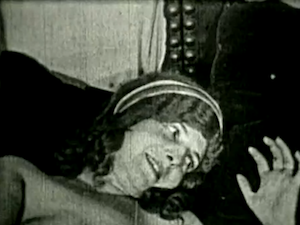 Thurs. 10/27: Experiments in Terror!
Kenneth Anger + Sam Green + Phil Mucci + Robin Fuller + Jeremy Solterbeck +
Blake Myers (in person)
Thursday October 27th @ 8pm at The Arts Exchange / Paul Robeson Theater
Experimental horror in 3 parts! This cranial conundrum of the macabre co-curated by Blake Myers will cause you to cringe and cogitate. Contraband Cinema and the Buried Alive Film Festival is pleased to present a mind melting manifest of movies of merit plucked from Blake's experience as a festival juror and programmer.
$6.66 admission. Free horror cocktails!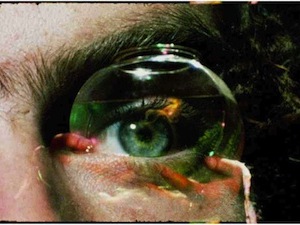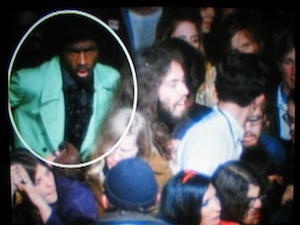 Sat. 11/19: Avant To Live!
Robbie Land + Michael Betancourt + Sylvia Schedelbauer + Christopher Childs
+ Anna Spence + Takuro Masuda
Saturday November 19th 8pm at Beep Beep Gallery
An evening of Avant-Garde Cinema! Camera-less works, glitch animation, 16mm film lit by fireflies, static datamoshing, archival collage, excel animation, and hand-painted films made by leading fine-art filmmakers working within the region and the globe. Four filmmakers in person! (Filmmaker bios below)
$6 recommended donation. $2 beer, $3 alcohol.