IMPORTANT UPDATE:
En route to the show, Anna Spence was seized by the Protection Of Popular Cinematic Output Retailing and Normalcy (P.O.P.C.O.R.N.). There was a struggle. Fortunately she was able to escape the blockade with her life, but not her film. A committed operative, Anna has bravely made her film available to us online. Please watch it here or on her website.
Memory Lapse from Ex-Liontamer on Vimeo.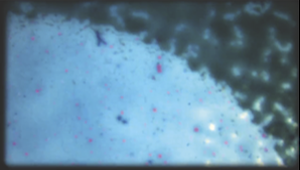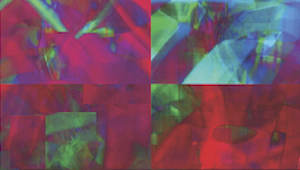 Sat. 11/19: Avant To Live!
Robbie Land + Michael Betancourt + Sylvia Schedelbauer + Christopher Childs
+ Anna Spence + Takuro Masuda
Saturday November 19th 8pm at Beep Beep Gallery
An evening of Avant-Garde Cinema! Camera-less works, glitch animation, 16mm film lit by fireflies, static datamoshing, archival collage, excel animation, and hand-painted films made by leading fine-art filmmakers working within the region and the globe. Four filmmakers in person! (Filmmaker bios below)
$6 recommended donation.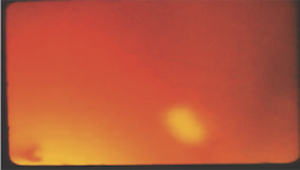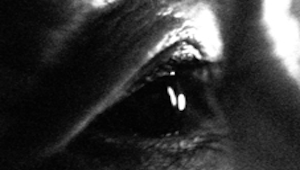 PROGRAM I
"False Friends" Sylvia Schedelbauer, 6 min, 2007
"Untitled SP #1" Christopher Childs, 6 min, 2008
"Memory Lapse" Anna Spence, 2 min, 2011
"Shell" Takuro Masuda, 30 sec, 2011
"One" Michael Betancourt, 2 min, 2011
PROGRAM II
"Sounding Glass" Sylvia Schedelbauer, 10 min, 2011 (World premiered at "Views From The Avant-Garde" NYFF 2011)
"Fall Creek Road Study #6" Robbie Land, 2 min, 2003
"Tache" Michael Betancourt, 1 min, 2000
"Firefly" Takuro Masuda, 30 sec, 2011
"Matters of Bioluminescence" Robbie Land, 8 min, 2011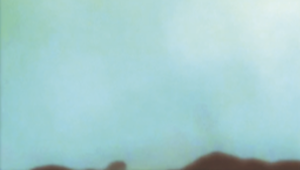 Filmmaker Bios
Sylvia Schedelbauer

Berlin, Germany

Michael Betancourt

Savannah, Georgia

Robbie Land

Atlanta, Georgia

Christopher Childs

Athens, Georgia

Takuro Masuda

Atlanta, Georgia

Anna Spence

Atlanta, Georgia