A microcinema resource for agents of cinema pursuing fine-art, essay, documentary, home movie, orphan and exploitation films and videos in Atlanta, Georgia and the South.
COMING UP!
Sat. 3/22: Broken Beauty: A Show On Glitch!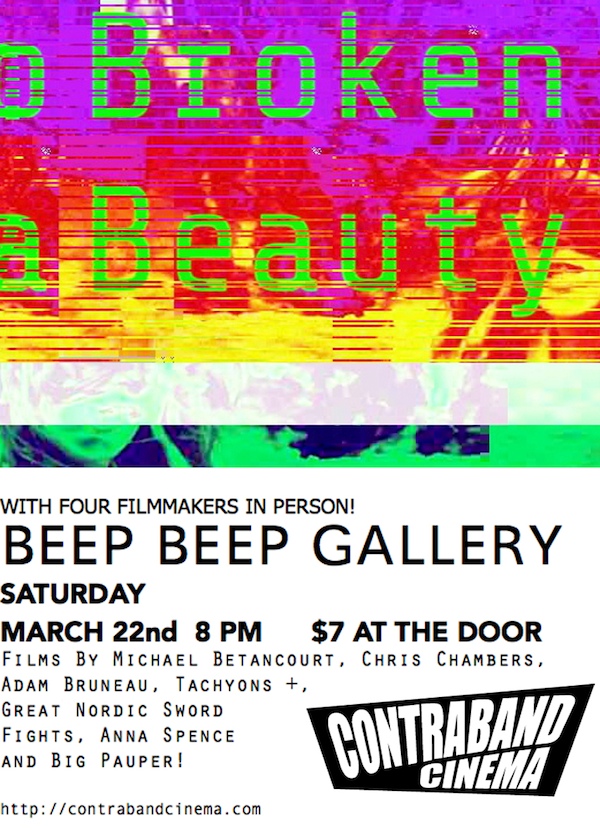 $7 at the door
Punks of the video world, glitch artists, use a wide array of new and old technologies to rebel against the hyper-slick and glossy world of contemporary media. Using their VCR's binary code, circuit boards, gaming consoles and video mixers, they strive to find the soul of the machine while showing viewers that broken is beautiful!
Contraband Cinema will be presenting works by Tachyons +, Great Nordic Sword Fights, Big Pauper and local artists Michael Betancourt, Adam Bruneau, Anna Spence and Chris Chambers will be in attendance!
Previous Calendars