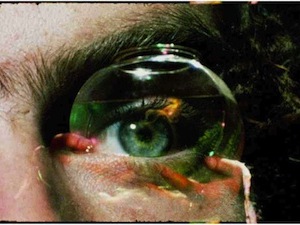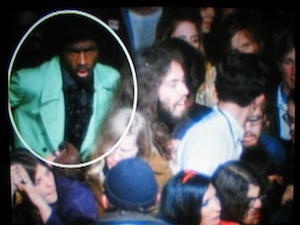 Thurs. 10/27: Experiments in Terror!
Kenneth Anger + Sam Green + Phil Mucci + Robin Fuller + Jeremy Solterbeck +
Blake Myers (in person)
Thursday October 27th @ 8pm at The Arts Exchange / Paul Robeson Theater
Experimental horror in 3 parts! This cranial conundrum of the macabre co-curated by Blake Myers will cause you to cringe and cogitate. Contraband Cinema and the Buried Alive Film Festival is pleased to present a mind melting manifest of movies of merit plucked from Blake's experience as a festival juror and programmer.
$6.66 admission. Free horror cocktails!
The Arts Exchange
750 Kalb St SE
Atlanta
,
GA
30312
Click for Directions
HAUNTED (32 min)
Feeling ignored by her husband, a young wife inflicts him with a horrible curse, invoking the wrath of an unseen ghost in Phil Mucci's award winning silent gothic fable, The Listening Dead. Next, the most cringe worthy film of the evening, Blake Myers' How To Extract Cranial Fluids -- no further description required. Then a reprise of Buried Alive FF favorite Ashley Thorpe's The Screaming Skull, a cell animation period piece about a cursed skull.
POSSESSED (28 min)
Strange crossroads of the Rolling Stones. Sam Green, documentary filmmaker of The Weather Underground, follows an undertaker searching for the tomb of Meredith Hunter, the teen murdered by the Hell's Angels at the 1969 Rolling Stones Altamont Free Concert in Lot 63, Grave C. Next, we'll witness legendary director Kenneth Anger's Invocation of My Demon Brother (1969, 16mm) an abstract ceremony featuring the Rolling Stones smoking from a skull. Wrapping up this block is a brand new Opeth music video by Phil Mucci.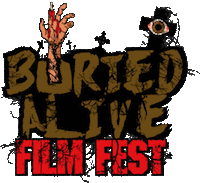 co-presenter
DEAD/ALIVE (13 min)
Insects descend on the corpse of Mary Slade to tell the story of her death using pieces of her flesh in this award winning animated film Ballad of Mary Slade by Robin Fuller. From this state of decay we will witness a resurrection through the incredible animation of Jeremy Solterbeck's Moving Illustrations of Machines that took festivals by storm a decade ago.
Film list:
"The Listening Dead" Phil Mucci, US, 14 min, 2006
"How to Extract Cranial Fluids" Blake Myers, US, 8 min, 2000
"The Screaming Skull" Ashley Thorpe, UK, 10 min, 2008
"Invocation Of My Demon Brother" Kenneth Anger, US 11 min, 1969
"Lot 63, Grave C" Sam Green, US, 10 min, 2006
"The Devil's Orchard" Phil Mucci, US, 7 min, 2011
"Ballad of Mary Slade" Robin Fuller, UK, 3 min, 2007
"Moving Illustrations of Machines" Jeremy Solterbeck, US, 10 min, 2000