Sat 9/26: ROAR at Zoo Atlanta!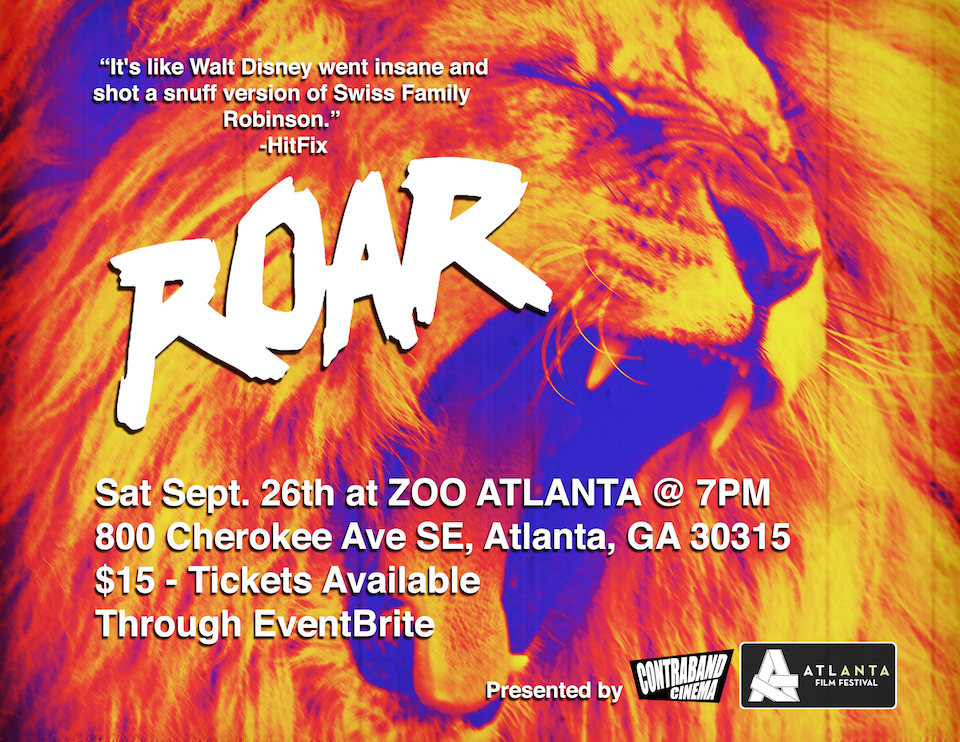 "Like watching a live-action LION KING as Mufasa holds a switchblade to your throat"
— Complex
"100% insane, unbelievable."
— Screen Crush
"Just watching it feels dangerous." — Movies.com
On September 26th 2015, for the first and only time, this year's cult revival, must-see film, ROAR will be screened in the Georgia Natural Gas World of the Wild Theatre, located right in the heart of Atlanta's animal kingdom, Zoo Atlanta. In addition to this unique film screening opportunity the event, hosted by the Atlanta Film Festival and Contraband Cinema, grants attendees access to the Zoo's live baby animal experience, refreshments, prizes, and a ROAR photo contest. At present time there is no other way to see ROAR in theaters in Atlanta, and certainly no opportunities as unique and appropriate as this. Seating is limited to 200, so get your tickets fast!
To purchase tickets and find more information, visit: atlantafilmfestival.com/roar/