Sat 9/12: Play War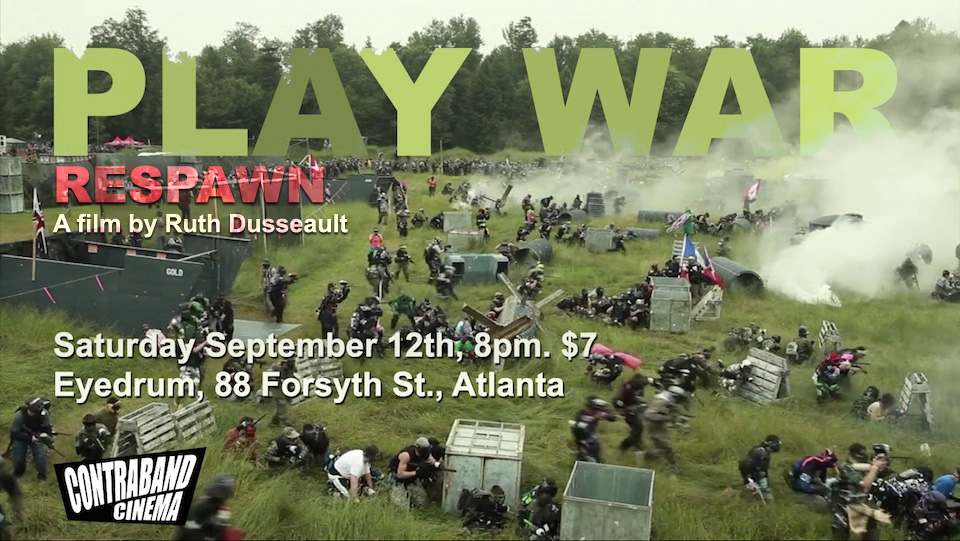 In her latest production from her long-term study of war gaming in America, Ruth Dusseault composes an experimental documentary film that illuminates the role of imagination and play in the process of healing from the psychological wounds of war. Using experimental treatment footage from the University of Southern California's Center for Creative Technologies, we experience virtual reality exposure therapy sessions from the perspective of an Iraqi war veteran suffering from PTSD. In Respawn, virtual footage of real war intertwines with real footage of fake war. About half the players in large-scale paintball scenario games are veterans. Many of them seek self-healing using the memory triggers available on a paintball field - the explosions, adrenaline rush, weaponry and camaraderie create an immersive environment for transcoding battlefield memories into a game.
Ruth Dusseault's documentary film and photography projects interpret utopian expressions in the built environment as they reflect our immediate histories. She teaches in the Film program at Georgia State University. As Artist in Residence at Georgia Tech's College of Architecture for over a decade, she designed special topics courses that merged photography, film, site-specific installation and design. Screenings and exhibitions include London's Chelsea College of Art and Design, Enthnografilm Festival Paris, Boston Center for the Arts, Houston Center for Photography, Bemis Center for the Arts, New York's School of Visual Arts, Emory University, High Museum of Art, Southeast Museum of Art, New Orleans Museum of Art and the Robert C. Williams Museum of Paper Science and Technology. Dusseault has curated exhibitions on art and architecture for the District of Columbia Art Center, the Atlanta Contemporary Art Center and the Carnegie Museum of Art.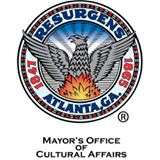 This program is supported in part by the Mayors Office of Cultural Affairs.