La Florida: Personal Histories of the Sunshine State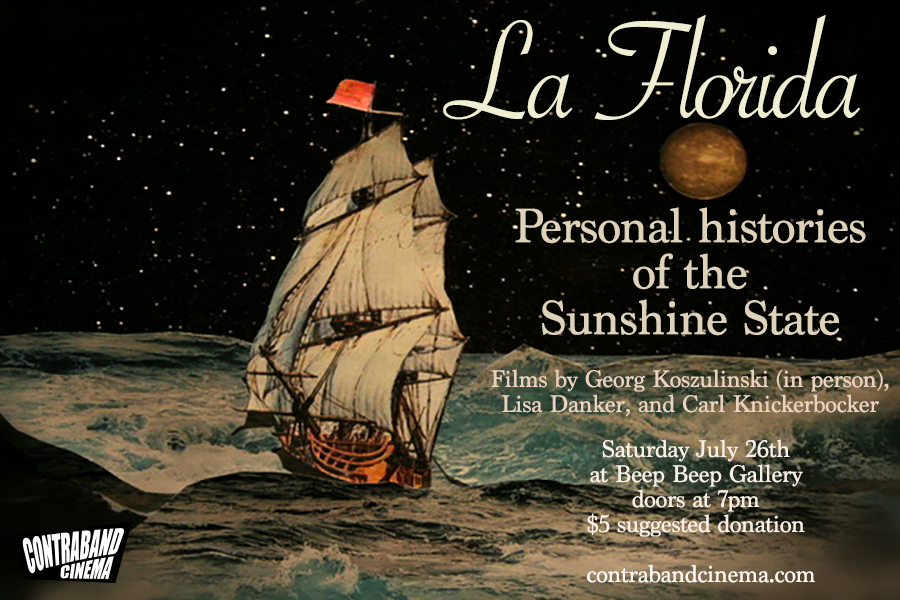 Like the waves that continuously etch out the shape of Florida, the personal histories of its inhabitants etch out its identity. Since Juan Ponce de Leon stepped into its marsh in 1513 Florida has been a concept up for grabs. The documentary films in this program tell stories of people who by choice, force or coercion have made a claim to the idea and place the Spanish called La Florida.
Award winning films by Georg Koszulinski (in person), Lisa Danker and Carl Knickerbocker begin at 8pm. Q&A following the films.
Come early for Robbins Barstow Florida vacation home movies (1973).
$5 suggested donation. Saturday July 26th at Beep Beep Gallery. Doors open at 7pm
LAST STOP, FLAMINGO
Directed by Georg Koszulinski, 55 min
*Best Documentary, U.S. Super 8 Film Festival, New Brunswick, NJ
*Best Feature Film, Indie Grits Film Festival, Columbia, SC
"There's an almost mystical quality about Koszulinski's work here as he reflects on the many ways that Florida's landscapes have been reshaped by human desires, and his reflections have a sort of melancholy to them that add up to an emotional depth that doesn't really hit you until the closing credits are rolling and you're realizing how absorbed you were in the film."
En route to the coastline at Flamingo—one of the last coastal regions of Florida to remain undeveloped upon—Koszulinski explores ideas of Florida. From the drained and dredged river known as The Everglades to the man-made & artificial beaches. From an early 20th-century Koreshan utopian community, to the world's largest planned subdivision. Imagined landscapes give way to mythological creatures, from the Florida Skunk Ape to the mermaids at Weeki Wachi Springs. Exactly 500 years after Ponce de Leon's European discovery of Florida, Last Stop, Flamingo reflects on the many ways in which Florida's landscapes have been irreversibly shaped by human desires.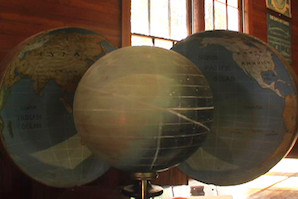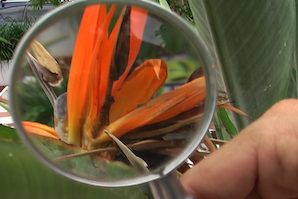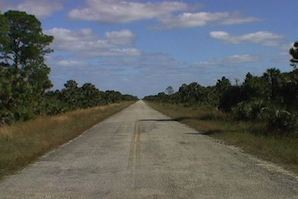 QUE SE ACUERDES DE MI / PLEASE REMEMBER ME
Directed by Lisa Danker, 19 min
This personal documentary is about Javier Navarrete, arrested in Cuba as a political prisoner in 1962 and who remained in prison for 18 years, told by his granddaughter, the filmmaker. Javier's letters from prison to his exiled family in Miami are read over contemplative, carefully composed images of present-day Miami. Interviews with family members explore the hardships of exile in Miami; recreations of old photographs raise questions about the impact of permanent uprooting and of Javier's extended absence from the family.
THE LAST ORANGE GROVE OF MIDDLE FLORIDA
Directed by Carl Knickerbocker, 3 min
This multi-media animated short depicts one area of middle Florida's change from a lush orange grove to a subdivision.
About the Filmmakers
Georg Koszulinski is an assistant professor of Film Studies at Seattle University and a nationally recognized social justice documentarian. With nearly forty films to his credits, Koszulinski has presented his work at hundreds of colleges, universities, and film festivals around the world. The first two films in his Florida trilogy, Cracker Crazy: Invisible Histories of the Sunshine State and Immokalee U.S.A., were widely programmed, earning numerous film festival accolades and a Notable Video of the Year nomination from the American Library Association in 2008. His experimental works have screened at festivals and microcinemas worldwide, including the Ann Arbor Film Festival, Anthology Film Archives, Harvard Film Archive, UK's National Media Museum, and the Images Festival in Toronto.
Lisa Danker produces, shoots, and edits documentaries and experimental films, which have played at international festivals. She also teaches filmmaking and film theory, history and criticism; have created a short zine-manual on how to cut and conform 16mm negative; and aims to help foster a sense of community in Miami, Florida centered on film appreciation and production.
Painting under the self described title of a "suburban primitive," Carl Knickerbocker creates pieces that comment on everything from politics, pop culture, and the overdevelopment of his Central Florida home. Working on a variety of surfaces, from large scale canvases to his beloved art cars, Knickerbocker has an interesting repertoire of icons that include UFO's, orange trees, flying armadillos, flamingos surrounded by cookie cutter houses, and "gatorman" a hybrid alligator with a human head.