Sat. 4/21: Witnesses to Wind and War
The Films of Kelly Sears and Ruth Dusseault (in person)
$6. At 489 Edgewood Saturday April 21th 8pm
On April 21st join Contraband Cinema to witness apocalyptic landscapes imagined and constructed, abandoned and found through the films of Kelly Sears and Ruth Dusseault. Once It Started It Could Not End by Sears finds the imprint of a high school disaster through the pages of abandoned yearbooks. Similarly, her Cover Me Alpha takes instructional quotes from military yearbooks to re-caption the activities of toy soldiers in battle. On the military line we switch to Dusseault's D-Day Joplin which traverses two landscapes, one constructed by humans for a paintball D-Day reenactment, the other just miles away in tornado devastated Joplin, Missouri. Then we'll turn a page to Sears' Imprinted which combines scotch tape extractions of rapture text and newspaper headlines from the Joplin tornados. The evening will close with a screening of Dusseault's award-winning 21st & 20th followed by a discussion with the filmmaker.
MAP AND DIRECTIONS TO 489 EDGEWOOD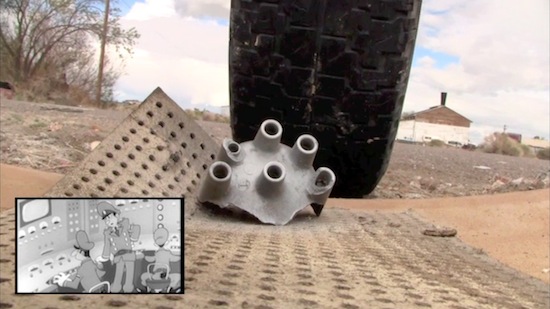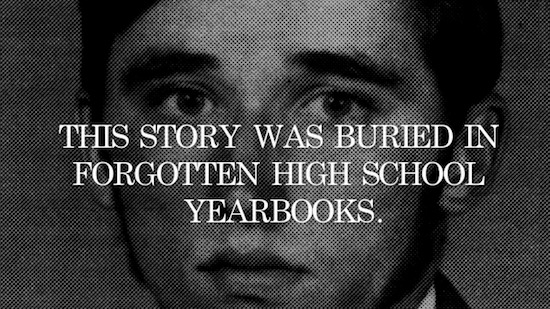 About the filmmakers
Ruth Dusseault's numerous projects examine utopian expressions in the built environment. Her work reveals the paradoxical relationship between utopian and dystopian realities. She works as Artist in Residence at Georgia Tech's College of Architecture. For her work, she has received over a dozen awards from institutions including New York's Artadia Foundation, the Forward Arts Foundation, the National Endowment for the Arts and the Center for Land Use Interpretation. Her work is exhibited and collected internationally, with recent exhibitions at the Houston Center for Photography, the Bemis Center for the Arts, Emory University and the High Museum of Art. She has also curated touring exhibitions that merge art and architecture for the Contemporary in Atlanta and the Carnegie Museum of Art.
Kelly Sears is an animator and filmmaker living in Galveston, TX. She is a current resident at the Galveston Artist Residency and a 2009-2011 fellow at the Core Program at the Museum of Fine Arts, Houston. Her work has been shown at the Los Angeles County Museum of Art, the Hammer Museum, San Francisco Museum of Modern Art, the Museum of Contemporary Art, San Diego, Anthology Film Archives, Sundance and in galleries and film festivals internationally. Her collage films are created from discarded periodicals, books, archives, and orphan films. They harness images of the past to reflect on the present. Her films draw on experimental, documentary and narrative practices and feature both analog and digital animation techniques.