Fri. 3/16: After School Special: Educational Films In America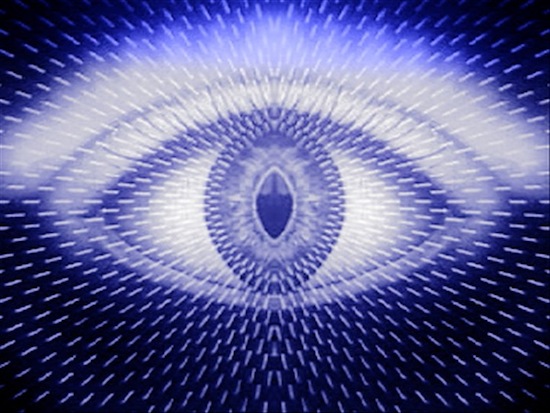 Bret Wood + Ben Ruder + Christopher Childs + Krista Strobel
FREE! At the Ponce De Leon Library branch on Friday March 16th @ 7:30pm
Scholars Devin Orgeron, Marsha Orgeron and Dan Streible have published the first ever collection of essays to address the phenomenon of the American educational film. Contraband Cinema will celebrate the launch of their book Learning With The Lights Off by bringing to the Ponce De Leon Library branch a presentation of 16mm educational films by filmmaker Bret Wood and collector Ben Ruder. This guided tour will focus on films that address key developmental moments in the education of a human. The films will unfold chronologically through early education, puberty, driving, dating, and on the job training. PLUS a new beautifully crafted short film by Christopher Childs and Krista Strobel called Re-Presenting Prelinger that delicately weaves Rick Prelinger's concept of archives as cultural producers with footage from his massive collection of celluloid ephemera. Copies of the book will be on hand for your eager fingers to flip through. Christopher Childs, Bret Wood and Ben Ruder IN PERSON!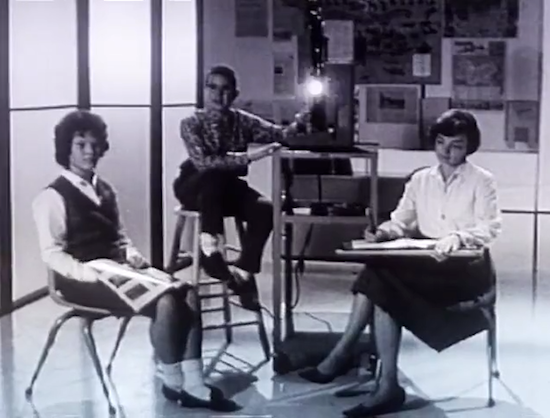 About Our Presenters
Bret Wood is the director of the documentary HELL'S HIGHWAY: THE TRUE STORY OF HIGHWAY SAFETY FILMS. He produces Blu-rays and DVDs for Kino Lorber Inc. (including four volumes of films from the A/V Geeks library). Most recently, he wrote and directed the narrative feature THE LITTLE DEATH.
Ben Ruder was raised on sitcoms, cartoons, and early 80's cable TV. He is a film collector, movie theater technician and consultant and a former production professional who worked in the last days of analog TV. He relishes the process of manipulating physical media to produce and present a product. In the era of digital production he is focusing on soaking up the knowledge and content that will be lost as film is tossed aside. His involvement in the last golden age of theatrical film exhibition while presently assisting a multi-screen transition to Digital Cinema has provided a unique perspective on the advantages and disadvantages of both forms of delivery. His collection of 16mm & 35mm film is ever growing with hope that his generation will support private archives and allow the medium to survive into the next century. More information about his collections, writing, and other projects can be found at RUDERMEDIA.COM
About Re-Presenting Prelinger
Christopher Childs interest in filmmaking was born out of documenting punk bands around Atlanta, this interest soon lead him to study Documentary Filmmaking at The New School in New York City where he worked alongside Albert Maysles. He continues his exploration in non-narrative filmmaking through a series of hand-painted 16mm films.
christophershaunchilds.com
Krista Strobel is a New Jersey resident and Montclair State album, where her interest in experimental cinema was ignited by studies with Paul Arthur. She later attended a media studies program at The New School, and continues to pursue interests in the processes of found footage filmmaking.
Rick Prelinger is an archivist, teacher, writer, lecturer and filmmaker. President, Prelinger Associates, Inc., commonly known as Prelinger Archives. Co-founder (with Megan Shaw Prelinger) of Prelinger Library, an appropriation-friendly research library open to the public in San Francisco.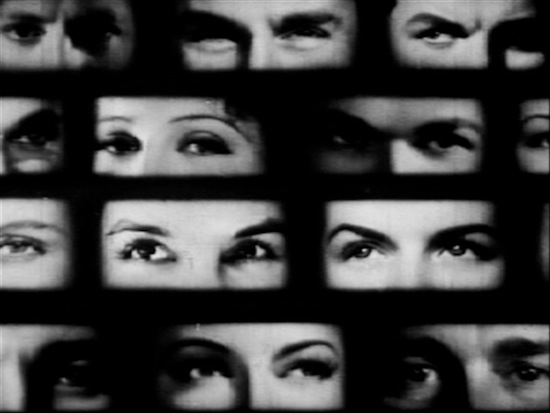 About Learning With The Lights Off: Educational Films In America
A vastly influential form of filmmaking seen by millions of people, educational films provide a catalog of twentieth century preoccupations and values. As a medium of instruction and guidance, they held a powerful cultural position, producing knowledge both inside and outside the classroom. This is the first collection of essays to address this vital phenomenon. The book provides an ambitious overview of educational film practices, while each essay analyzes a crucial aspect of educational film history, ranging from case studies of films and filmmakers to broader generic and historical assessments. Offering links to many of the films, Learning With the Lights Off provides readers the context and access needed to develop a sophisticated understanding of, and a new appreciation for, a much overlooked film legacy.
About the Authors
Devin Orgeron is Associate Professor at North Carolina State University and co-editor of The Moving Image, the journal of the Association for Moving Image Archivists. He is the author of Road Movies.
Marsha Orgeron is Associate Professor of Film Studies at North Carolina State University and co-editor of The Moving Image, the journal of Association for Moving Image Archivists. She is the author of Hollywood Ambitions: Celebrity in the Movie Age.
Dan Streible teaches cinema studies at New York University, where he is also associate director of the Moving Image Archiving and Preservation program. He directs the Orphan Film Project and its biennial symposium. He is the author of Fight Pictures: A History of Boxing and Early Cinema.